So far I've designed a 3D enclosure using SolidWorks. The bottom will be 3D printed for now, and any errors can be rectified before going for an injection mould. The top plate will be laser cut and engraved in translucent acrylic, and added .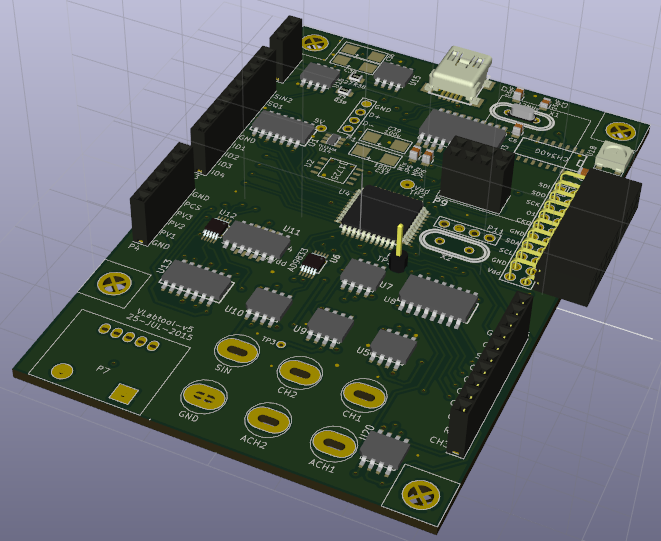 Figure:3D rendering of the PCB designed with KiCAD.
A SolidWorks render will have to do as an 'artist's' impression
Here is an exploded view of the designed case. It would've been great to be able to use the 3D generated objects from KiCAD, but it seemed impossible to use them in a SolidWORKS assembly. Instead, I took a screenshot of the PCB, and overlaid it on a 65×95 part with similar thickness. The overlay allows me to roughly determine the position of objects without referring to KiCAD, or measuring manually. AUX jack shown was a quick sketch-extrude-cut job.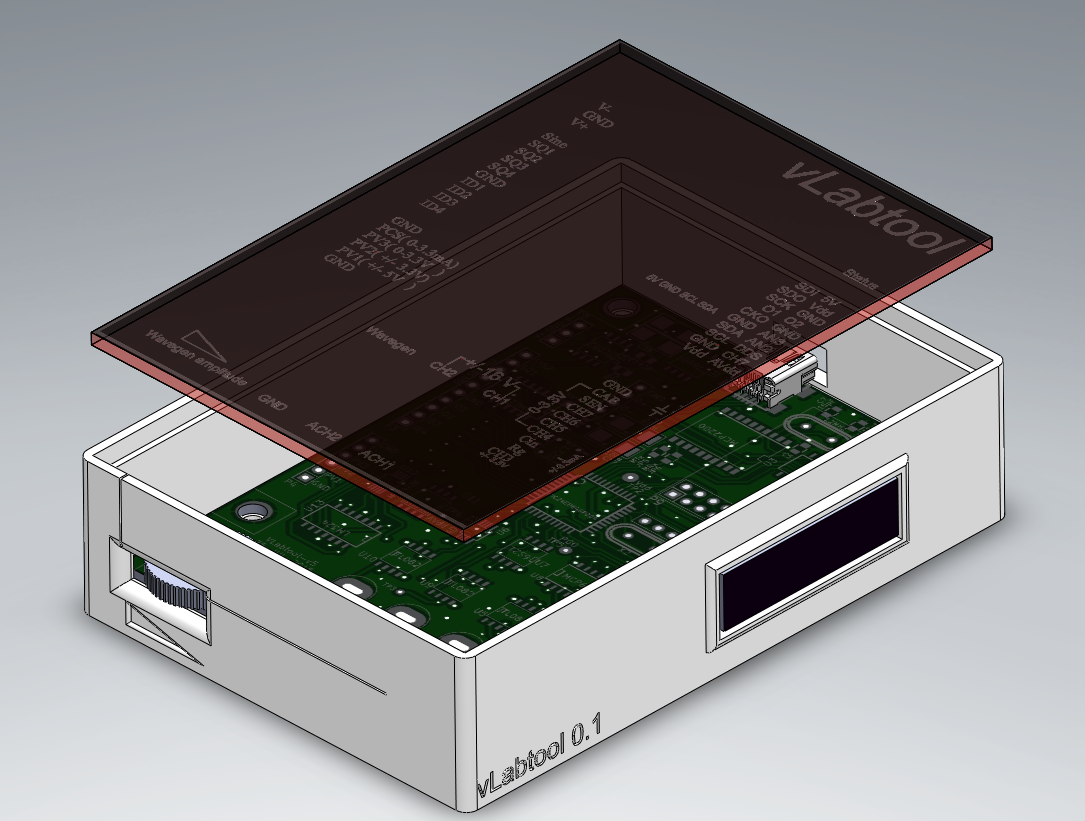 I really wish the kicad 3D output had played nice with SolidWorks. Now you'll have to picture the fully populated circuit board yourself. And you've already seen the 3D printed box on the main page anyway.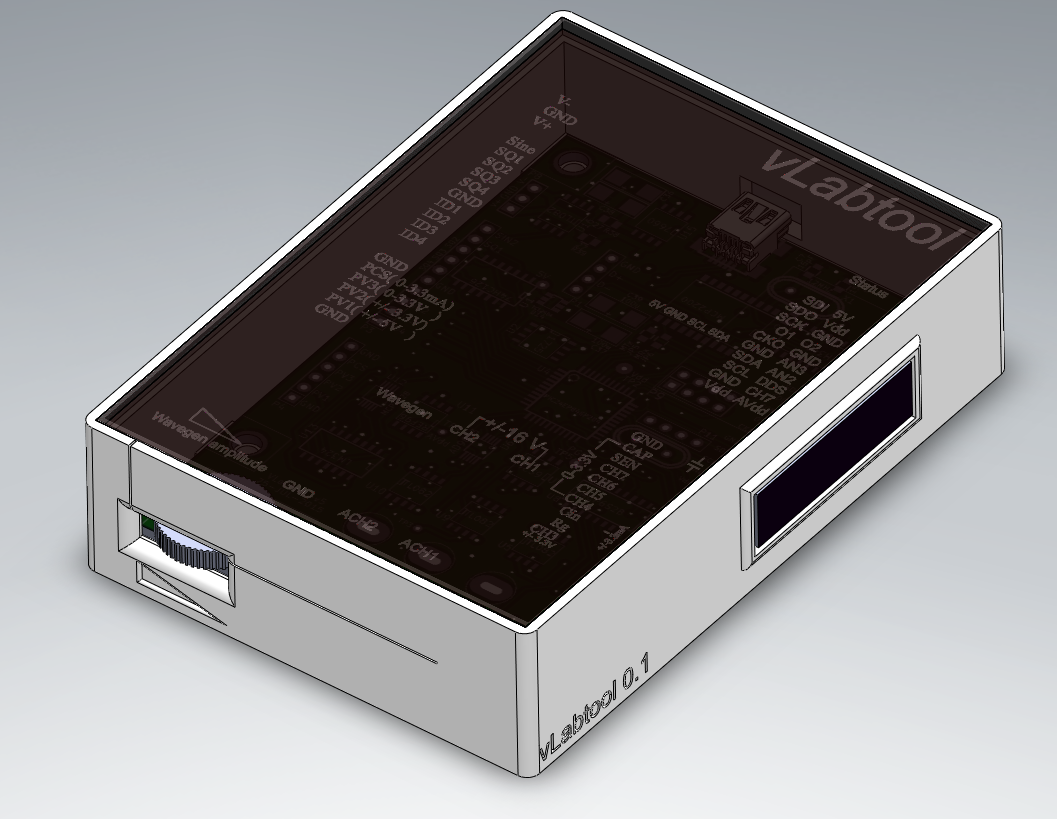 Here's the Splash screen for the App framework. The PNG is transparent.
Was created with GIMP.